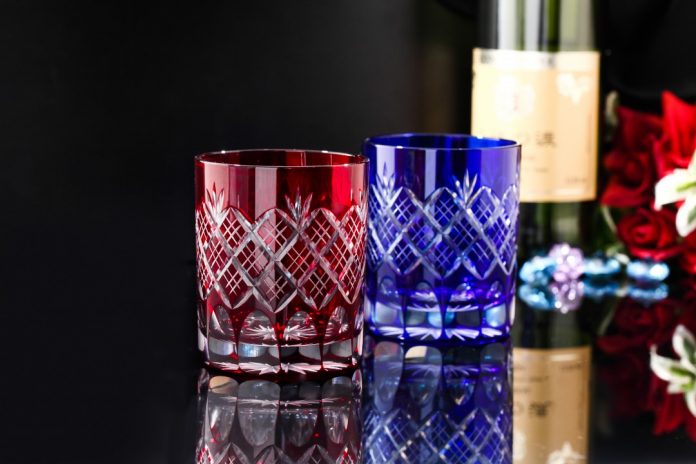 Edo Kiriko (江戸切子) is one of the most beautiful, richest Japanese products. It is a kind of cutting glass but requires professional skills and experiences. They have special unique glitter like jewelry. So, we are introducing you to an idea to consider having an Edo Kiriko product which can shine brighter than an illumination.
What is Edo Kiriko?
Edo Kiriko is a special cutting glass work which requires some strict conditions. Part of the conditions are:
The work is done mainly in Tokyo
The work has a traditional pattern
The work is a hand-made by a professional master
The master is recognized by the Edo Kiriko Association
These regulations make a clear difference between usual cutting glasses and Edo Kiriko.
Actually, one example says that Edo Kiriko professionals select their tools from over 500 different tools for when they carve the pattern.
Where to find the authentic Edo Kiriko
The authentic Edo Kiriko is rare (and expensive!). How can we find and get it? Our recommendation is Toshio Takizawa. He is one of the only 4 professional masters who has been selected as both a "Japanese traditional craftsman" and "Tokyo traditional craftsman."
Look at his works below! Of course, you can buy the best one when you fall in love with it.
Toshio's works and services
There are, for example, a pair-cups, wine glasses, sake cups and accessories on his online shop.
Here, you can carve your name or initials into all the products. It is also permitted to request your favorite design to have carved for some particular glasses. Don't you think it'd be the most shining Christmas gift in the world?
* Some products cannot have the carving.
More reasonable your name product
If you cannot afford to buy urushi, how about hanko? This service is free to make your kanji name when you buy your hanko. Check the hanko, too!