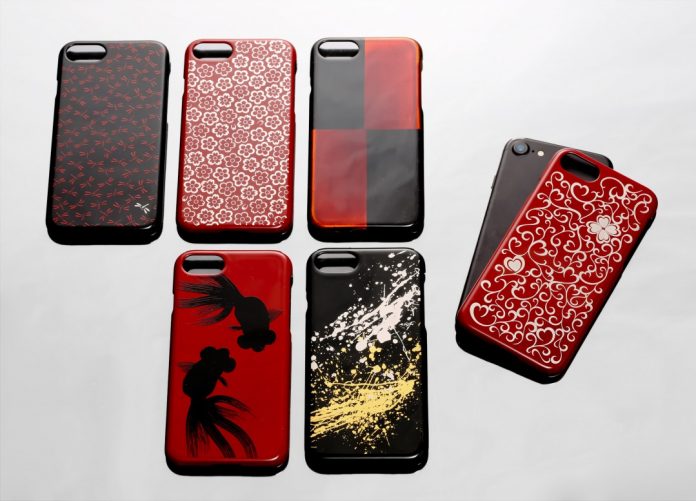 Urushi, Japanese lacquer is proud of its unique beauty among Japanese traditional products. It is often used at a celebrating occasion like an anniversary or a wedding, or maybe you'll see it when staying at a ryokan.
If you are a big fan of urushi and want to buy it, check out how to make your own urushi products much more special first! The way is…
Insert your name into urushi
We introduce "Yamada-Heiando", an urushi shop established in 1919. Yamada-Heiando's online shop has various kinds of urushi items and your name can be inserted in almost all of the items. From kanji to hiragana, katakana and the Latin alphabet, choose the best characters for you.
Your urushi becomes much more attractive by just adding your name, right? When your urushi dish has your name, you like it much more. When your urushi tray has your name, you feel like showing it to your friends.
What urushi products are popular?
There are lots of urushi items in the online shop, but especially dishes, accessory cases, and painting-dishes are the most popular ones. They are used for dinner, to put your favorite accessories on, and to display a cool picture, so your life should be even more fun.
There are also other portable items like the stationery and smartphone cases they have. Check the official HP (unfortunately, no English page) and share which you like the best!
Not only for you, but also for your parents and friends
Did you imagine life with your own urushi items? It's also nice to present urushi to your parents, partner, or friends. They don't look so affordable, but the made-in-Japan items' quality is guaranteed. "Pair urushi items" sounds cool, right? (Don't forget to insert his/her name!) For more details, check the HP.
More reasonable your name product
If you cannot afford to buy urushi, how about hanko? This service makes your kanji name for free when you buy your hanko. Check the hanko, too!