Do you think Abeno Harukas is just the tallest building in Japan, which offers the most beautiful panorama of Osaka? Actually, there are many ways to maximize your Abeno Harukas experience which others don't know yet. Some activities are available only by the end of October. Don't miss out on your best Abeno Harukas experience!
Clear the misunderstanding, before the main topic
Abeno Harukas is not only the observation deck; it's a big commercial building, consistsing of a department store, restaurants, a museum, a hotel, offices, and the observation deck area called "Haruka 300". This page tells you how to maximize Harukas 300's dynamic panorama much more than usual.
Edge the Harukas (エッジザハルカス)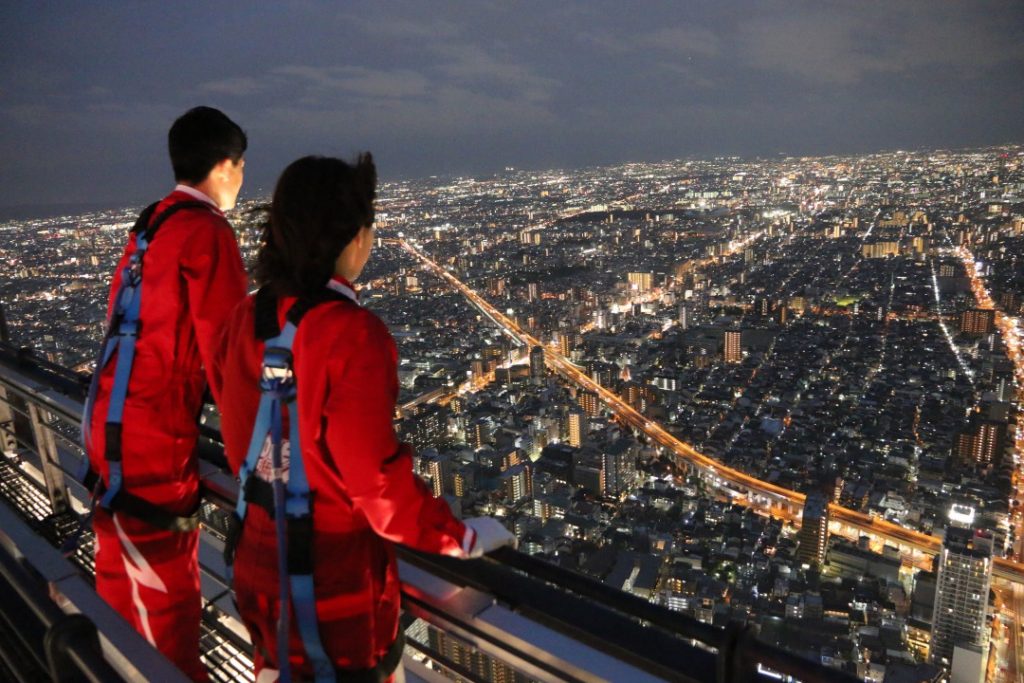 This could be one of the most thrilling activities you've ever tried. You'll walk on the deck which is 60cm width and 20m length on top of the building which is 300m. You have a safety rope, but it looks like you are falling from the building! If you are an ultimate heights lover, give this a try!
Price:
1000yen / adult
Schedule:
10:00~12:00
13:00~17:00
18:00~21:00
How to join:
Apply at the application counter at 60F of Harukas 300 with your ID card.
* Reservation is not available.
Heliport tour (ヘリポートツアー)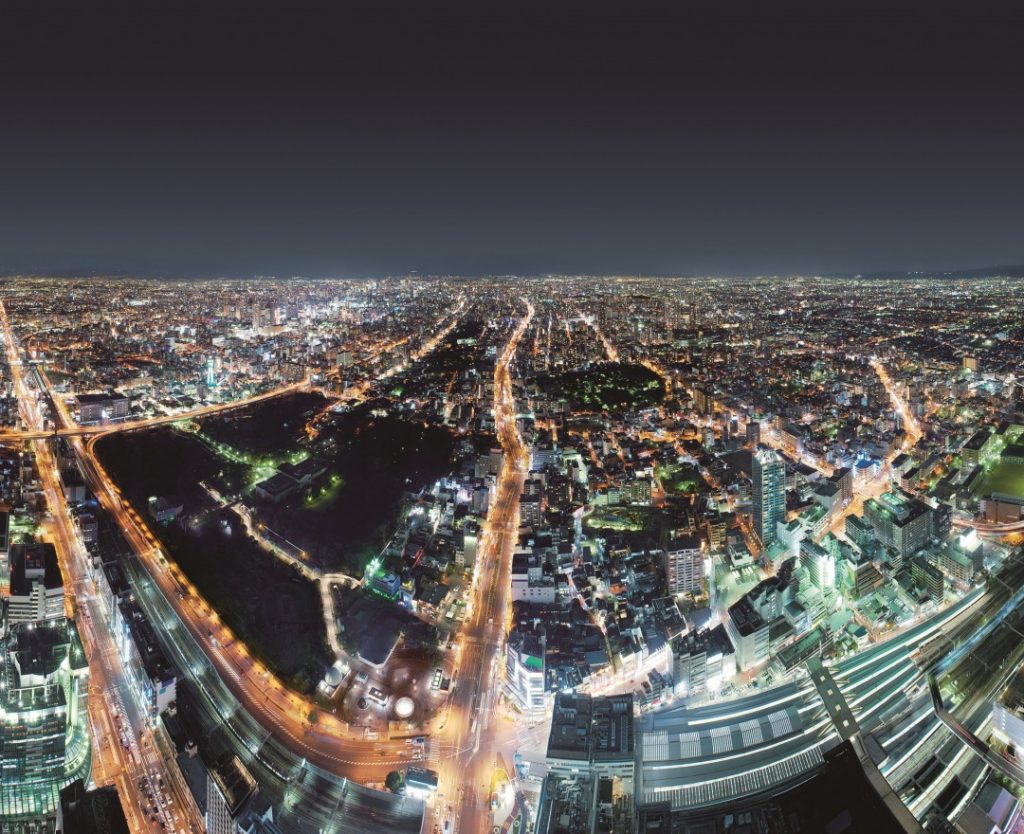 Perhaps "Edge the Harukas" is too extreme. Harukas 300 has a more moderate, but beautiful activity. That is the "Heliport tour". You'll be on the heliport which is 300m high and see the 360-degree panorama! Don't worry. It doesn't require any safety ropes! Just a breathtaking moment of Osaka view is waiting for your visit.
Price:
500yen (entrance fee is additionally necessary)
Schedule:
10:00 a.m. to 8:00 p.m.
How to join:
Apply at the information counter at 60F of Abeno Harukas.
* Reservation is not available.
Beer 300 (ビア300)
This is a beer garden where you'll enjoy both a panoramic view and barbeque foods. Have you held a barbeque party at 58F above? Say "kampai" with your friends as you cheer! Delicious meats, alcohols, and a fantastic night view would be the perfect combination for the end of the day.
Price:
5800yen / adult
(120-minute BBQ with 90-minute all-you-can-drink; including the observation deck entrance)
* They have other menus. Check out the HP for more detail.
Schedule:
April 28th, 2018 to October 28th, 2018
3:00 p.m. to 10:00 p.m. on weekdays
11:30 a.m. to 10:00 p.m. on weekends and holidays
How to join:
Web reservation is available for more than 4 people.
Enjoy Abeno Harukas to the last minute
When you need something, the department store in Abeno Harukas helps with your shopping. When you get hungry, various types of restaurants and cafés are waiting for your break. And the museum holds special exhibitions frequently. Have a nice day at not only Harukas 300, but the whole of Abeno Harukas!
Harukas 300, the observation deck area's basic information
Price:
1500yen (entrance fee)
Open:
9:00 a.m. to 10:00 p.m.
Access:
A few-minute walk from Subway or JR Tennoji station
Official HP:
https://www.abenoharukas-300.jp/observatory/
Web reservation:
http://harukas300.pia.jp/