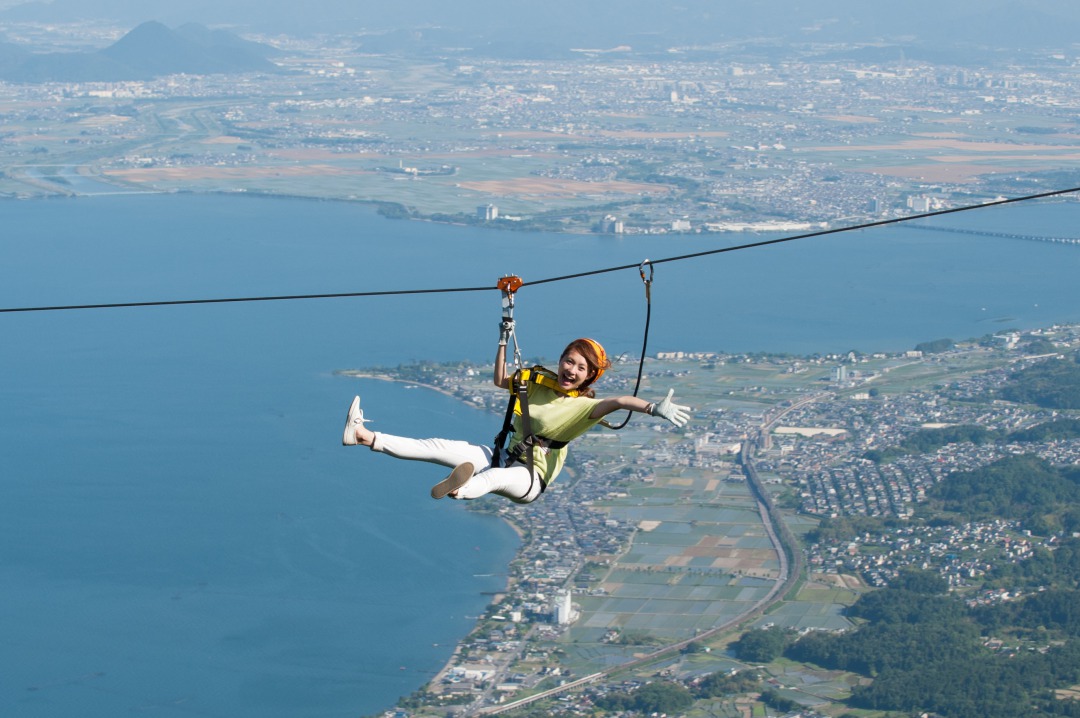 If you're searching for summer activities, Biwako Lake in Shiga pref. offers fun and unique things to do. Marine play, cruising and outdoor play… which do you want to try most?
Index
O'PAL – Marine plays at the lake
The Michigan – Cruising at the lake
Biwako Valley – Outdoor play by the lake
O'PAL (オーパル)
Who imagined we would be able to enjoy Marine plays at a lake? O'PAL offers many kinds of water activities at Biwako Lake. Most of the activities like "Waterball", "SUP" and "WaterToy" are beginner friendly.
Whether it's with your partner, friends, or family, everyone will enjoy the play at Biwako Lake. Did you find an activity you want to try?
Official HP:
https://www.o-pal.com/inbound/
* Reservation required
The Michigan (ミシガンクルーズ)
Have you ever experienced cruising? On a lake? If your answer is "no", you should try Michigan Cruising! They have 3 cruising courses and offer happy music and events, foods and snacks, and breathtaking views of Biwako Lake.
Not only is there day cruising, but they also have night cruising. When do you want to enjoy Biwako Lake cruising?
Official HP:
http://www.biwakokisen.co.jp/basic/
Biwako Valley (琵琶湖バレイ)
You'll see a nature panorama while enjoying outdoor plays at Biwako Valley. First, the ropeway carries you from the lakeside 1,100m up. Does that sound scary?
Then, exciting activities like Sky Walker and Zip Line are waiting for you at the top of mountain. If you want a relaxing time, they also have Biwako Terrace.
Official HP:
http://www.biwako-valley.com/en/
By the way, what is Biwako Lake?
Biwako Lake is the biggest lake in Japan. It covers about 1/6 of Shiga pref. and supplies water to the Kansai area. It has been an important water source historically, but people enjoy not only the water, but also the nature plays at Biwako Lake.
Share your Biwako Lake Experience
For a summer escape, playing with water is the best practice! We're looking forward to reading about your experience at Biwako Lake in the comment form below!