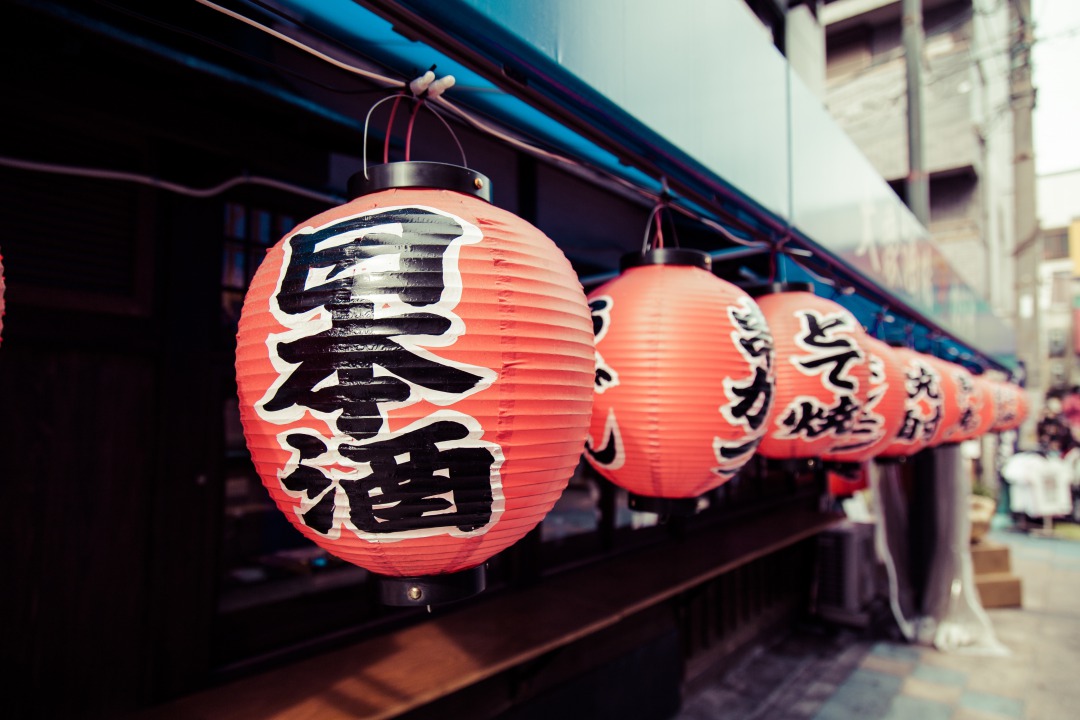 Even if you are leaning Nihongo, some signs and kanjis are too difficult to read. Only some of the restaurants and shops have English signs and menus, but not all translation services are easy to use.
Anyway, it is absolutely helpful to learn some Nihongo related to foods, especially when traveling. How many words do you understand now?
Food Nihongo
When you are looking for a lunch or dinner spot, it is very practical if you understand what the restaurant serves. Is it Sushi, Tempura, or…? Check the Nihongo list below!
寿司, 鮨 (Sushi)

The most popular Japanese food, Sushi, has mainly two types of kanji.

蕎麦 (Soba)

Cold Zaru-soba is good in the summer season and hot Kake-soba is tasty in the cold seasons.

素麺 (Somen)

Somen is a Japanese summer food. It has a unique activity associated with it called "Nagashi-somen".

饂飩 (Udon)

Udon is getting more popular recently. Adding Tempura to Udon is fantastic, isn't it?

餅 (Mochi, Rice cake)

People usually eat Rice cakes in the winter.

和牛 (Wagyu, Japanese beef)

If you are a Kobe beef lover, it is written as "神戸牛".
Snack Nihongo
Not just Japanese food, but also Japanese sweets and snacks are very popular too. Read Nihongo and try the snack you want to!
饅頭 (Manju)

A bun with paste-like anko – a bean paste.

小豆 (Azuki bean)

Azuki bean is a main ingredient of anko.

胡麻 (Goma, Sesame)

醤油 (Shoyu, Soy sauce)

味噌 (Miso)

Sesame, Soy sauce and Miso are used not only for foods but also for snacks.
Tea time Nihongo
Some people are coffee addicts and other people don't like the Matcha taste. Thus, it is important for you to read which drinks the café serve.
抹茶 (Matcha)

You'll see this Nihongo for drinks, sweets, and sometimes even for cosmetics!

珈琲 (Coffee)

紅茶 (Tea)
Some say the Japanese language is interesting thanks to its many characters, but Nihongo is certainly not beginner-friendly!
If you have other Nihongo words which you cannot read, leave us your comment below. We'll answer it!