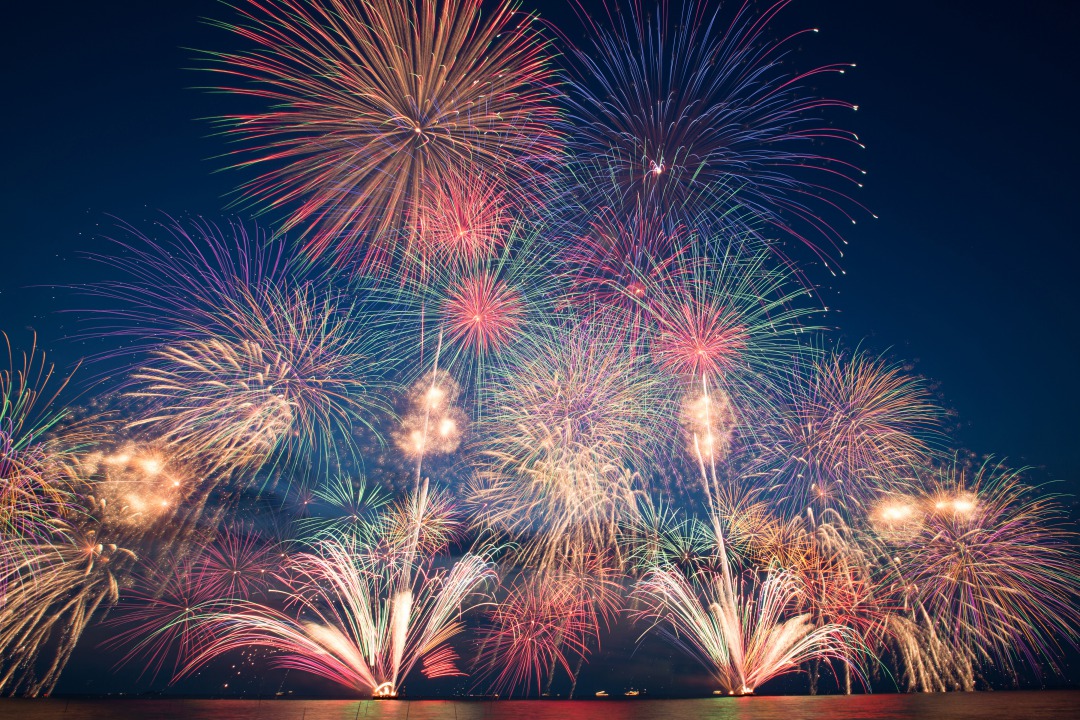 Do you have a plan to going out this summer night? Or, do you love Japanese fireworks?
Check Japanese firework festivals in Kansai area this summer 2018 here. Festivals introduced in this article launch more than 1,000 fireworks, so it must be very exciting summer memory!
We also have a google map list where all the festival in this article are listed on the next page.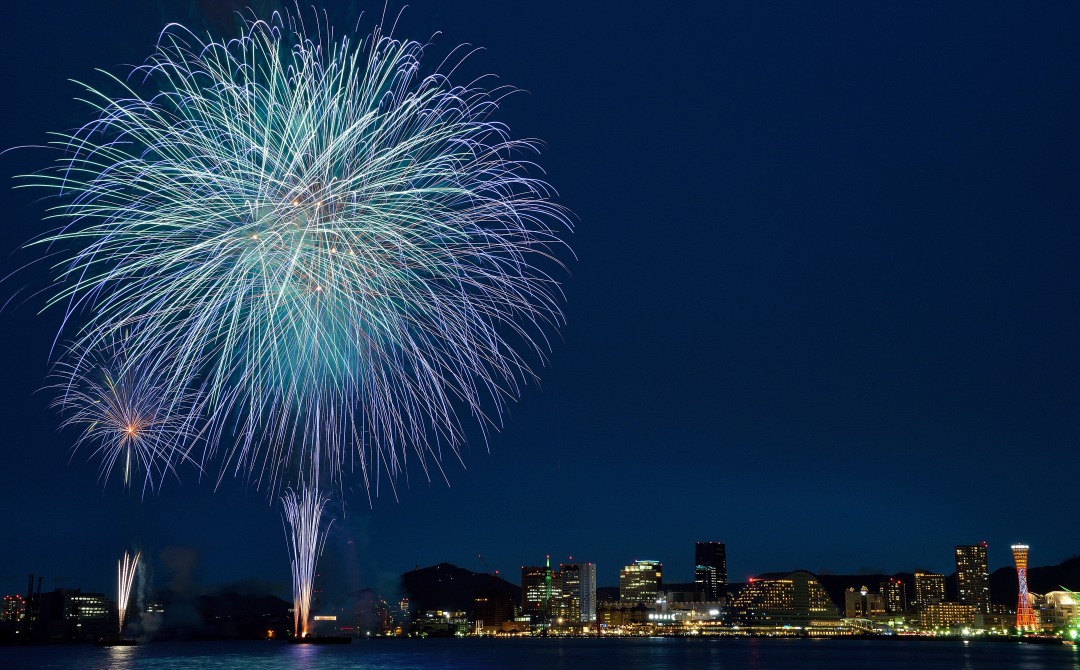 1. Nagahama
Date: 19:30~20:30 on  2018/7/27
Access: 10-minute-walk from JR Nagahama station
TEL: 0749-65-6521
2. Himeji
Date: 19:30~20:45 on 2018/7/28
Access: Free shuttle bus from Sanyo Shikama station
TEL: 079-221-2504
3. Takenohama
Date: 20:00~21:00 on 2018/7/30
Access: 15-minute-walk from JR Takeno station
TEL: 0796-47-1080
4. Shirahama
Date: 20:00~20:40 on 2018/7/30, 20:00~21:00 on 2018/8/10
Access: Shirarahama bus station via JR Shirahama station
TEL: 0739-43-5511
5. Yodogawa river/Osaka
Date: 19:40~20:40 on 2018/8/4
Access: 15-minute-walk from Hankyu Juso, Minamikata, Himeshima station,
JR Tsukamoto, Mitejima station or Osaka Metro Nishinakajima Minamikata station
TEL: 06-6307-7765
6. Kobe port
Date: 19:30~20:30 on 2018/8/4
Access: 20-minute-walk from JR Sannomiya station or Hankyu/hanshin Kobe-Sannomiya station
TEL: 078-333-3372
7. Sanda
Date: 20:00~20:30 on 2018/8/4
Access: 15-minute-walk from JR/Kobe Sanda station
TEL: 079-559-5085
8. Tatsuno
Date: 19:45~20:45 on 2018/8/4
Access: 15-minute-walk from JR Hontatsuno station
TEL: 0791-64-3156
9. Himeji central park
Date: 19:50~20:00 on 2018/8/13, 14, 15 and every weekend and holiday 2018/7/14~9/2
Access: Himeji central park bus station via JR Himeji station
TEL: 079-264-1611
10. Kinokawa/Hashimoto
Date: 20:00~20:30 on 2018/8/4
Access: 20-minute-walk from Ito Shinkokyoku bus station via JR/Nankai Hashimoto station or 20-minute-walk from Nankai Kiishimizu station
TEL: 0736-32-0004
11. Kushimoto
Date: 19:45~21:00 on  2018/8/4
Access: 10-minute-walk from JR Kushimoto station
TEL: 0735-62-3171
12. Kyotanba
Date: 19:30~20:30 on 2018/8/5
Access: Shinshuchi bus station via JR Sonobe station
TEL: 0771-89-1717