Omihachiman in Shiga pref. has a once-a-year light festival called the "Hachimanbori festival" (八幡堀まつり). It'd be your first time to be surrounded by beautiful lantern scenery in the historical district. Check out the details here!
Hachimanbori festival, a light festival
This is an annual event which is held so that people find the beauty of the historical Omihachiman area. Around 3000 LEDs and candles light up the town at the festival time. Visitors will enjoy not only the fantastical scenery but also get free entry to the museums there too.
If you want to stay around here, find a cool accommodation on:
Booking.com
What is Hachimanbori?
Hachimanbori is the heart of Omihachiman which was a merchants' town around the 12th century to 19th century. A channel was built so that products could be transported, even on boats.
The old scenery is still remaining today and samurai dramas and films such as Samurai X.
How to enjoy the festival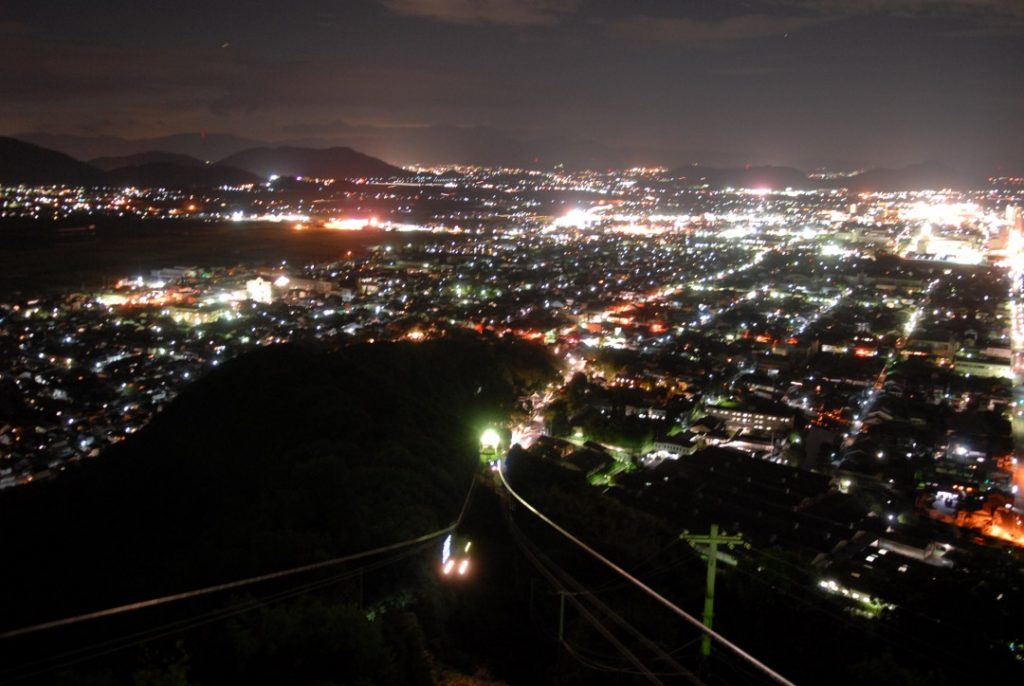 The most fun part is walking around the town with lights, but it is also interesting to visit museums too. They show how Japanese merchants lived at that time. There are free concerts and food stalls on the streets, so people of all ages can enjoy.
And one more addition is a night view from a mountain. The panorama of the whole town is much different from the scenery of the town. The hike to the top of the mountain isn't too tough but you have a ropeway available when you don't want to climb.
Ropeway info.
Price:
450yen for one way / adult
800yen for RT / adult
Open:
6:00 p.m. to 8:30 p.m.
Omihachiman is proud of Omi-gyu, a kind of Japanese beef. Find a sukiyaki restaurant (search with "すきやき 近江八幡", "sukiyaki omihachiman") for your perfect dinner!
Hachimanbori festival 2018 inforamtion
Open:
6:00 p.m. to 9:00 p.m. on October 13th and 14th
Access:
Osugicho (大杉町) bus stop via JR Omihachiman (近江八幡) station