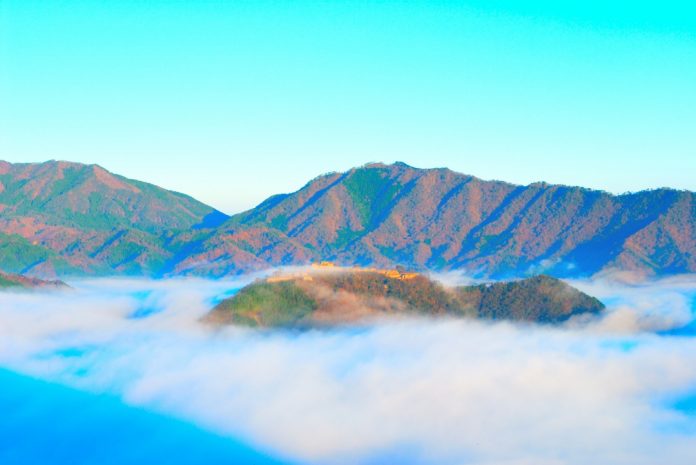 We have big two castles in the Kansai area, Himeji Castle and Takeda Castle. Both are placed closely to each other, but the attractive points are different. One is in the sky and another is covered with perfect white. Which do you like better and want to visit this weekend?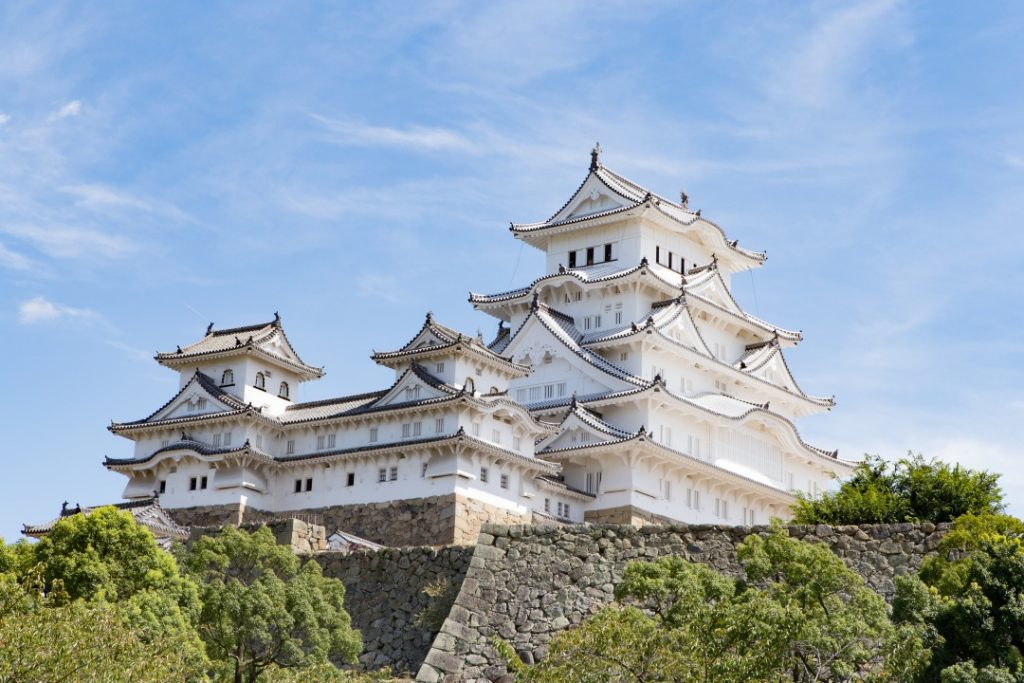 We must say this is one of a kind spot where we can see such a glorious white castle in the world. Therefore, Himeji Castle has a nickname "Egret Castle". Its shiny white was refurbished from 2009 to 2015.
Except for the loss of color, Himeji Castle has remained almost as it was built more than 400 years ago. It was one of the main reasons it was registered as the first World Heritage Site in Japan in 1993.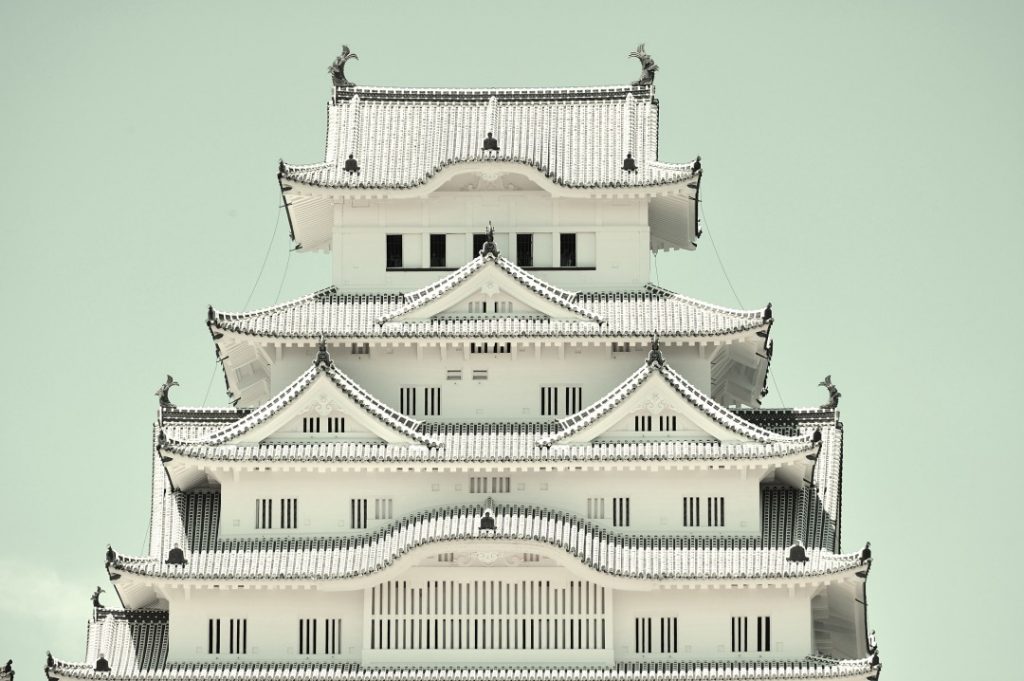 The structure of the castle has many interesting secrets as it is not only beautiful but also has a strong fortress function. To enjoy Himeji Castle fully, it is recommended to request a guide. There are volunteer guides for foreign language speakers. It is not allowed to reserve a guide in advance, but you'll find them in the site.
Himeji Castle basic info.
Entrance fee:
1000yen / adult
Open:
9:00 a.m. to 5:00 p.m. (last entry 4:00 p.m.)
Access:
20-minute walk from JR or Shinkansen Himeji station
Find a room nearby at Booking.com
First, keep in mind that the sightseeing route is not available because of the typhoon last summer. For safe access, check the last paragraph (Access) and contact to the official page.
Some say that Takeda Castle was built in the 15th century and has been used as a filming spot. It features a castle in the sky, called the cloud sea. Many people visit here, especially to see the cloud sea, but it highly depends on the weather. Check out the condition for the cloud sea and preparation for enjoying it below.
The panorama from the castle should be breathtaking, needless to say, but don't miss the scenery from the opposite side of the castle too. Ritsuunyo (立雲峡) gap is that place.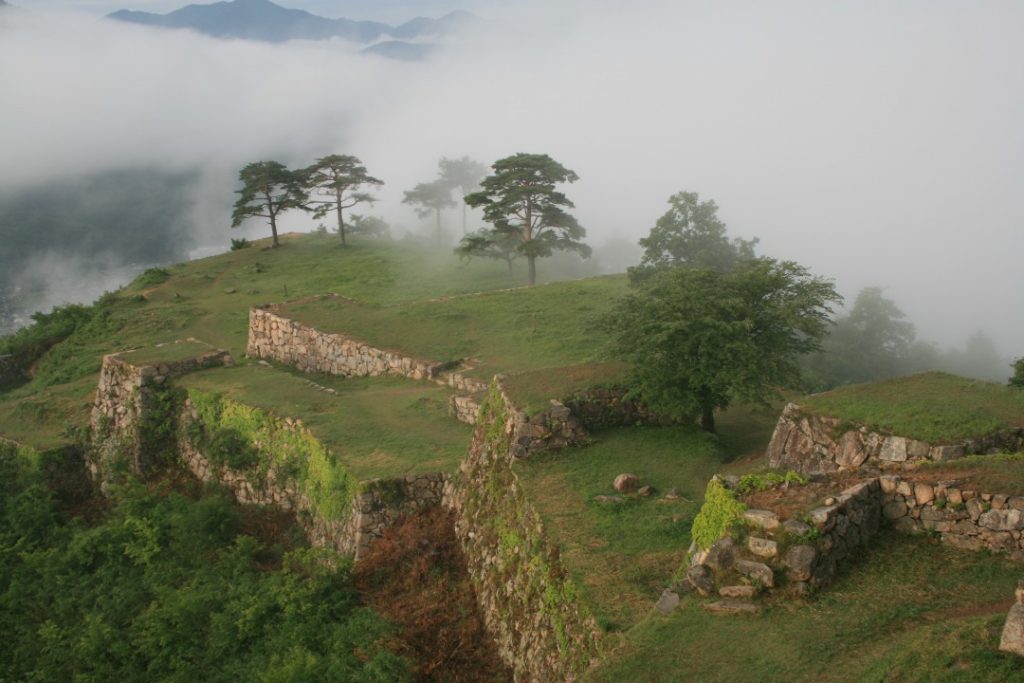 Note for Takeda Castle
-Positive condition for the cloud sea-
1. Humid, sunny weather and the temperature difference is over 10 degrees.
2. The dawning to around 8:00 a.m. from September to November is the high-season for the cloud sea.
-Preparation for the cloud sea watching-
Have hiking or climbing clothes because Takeda Castle is placed in a mountainous area. Also, remember to take a light and protection against the cold. It is dangerous to walk in the dawning with few lights, and it is far too cold early in the morning.
Takeda Castle basic info.
Entrance fee:
500yen / adult
Open:
4:00 a.m. to 5:00 p.m. (September 1st to November 30th)
* The open hour depends on the season.
Access:
1. About 1-hour walk from JR Takeda station
2. Temporary limousine bus from Yamajiro no Sato (山城の郷) to Ritsuunkyo
* It is not allowed to access to Takeda Castle from Ritsuunkyo until October 31st.
* The bus runs from October 6th to October 31st.
* Normal access between Takeda Castle and Ritsuunkyo will be available from November 1st.
Find a room around Himeji station at Booking.com
Local foods
If you are looking for local foods in this area, we recommend two foods Akashiyaki (明石焼き) and Gozasoro (御座候).
Akashiyaki looks like Takoyaki, but it is eaten by dipping into dashi sauce. It tastes milder than Takoyaki. On the other hand, Gozasoro is a sweet which looks like Dorayaki. There is anko paste inside it. It is popular due to not only its taste, but also its reasonable price.
Have you decided which to go for this weekend? If you are planning to stay one night around here, just check out booking.com!