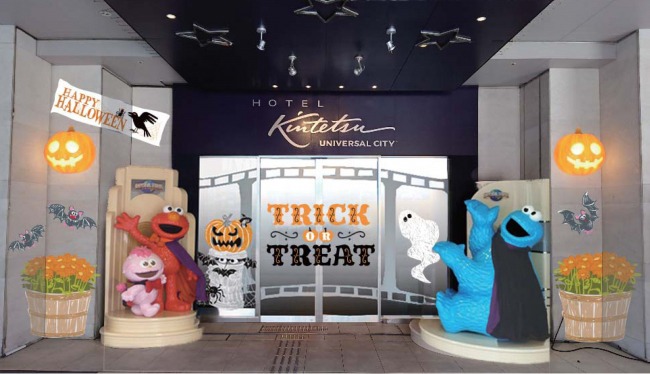 If you are looking forward to a Halloween party, but don't know where to enjoy one, this page is worth checking out. Find the best event you want to join in Kansai this year!
This biggest Halloween event in Kyoto city offers making a Jack-o-lantern, a costume party and parade, as well as a flea market and food stalls. The event area has good access to central Kyoto, so it is recommended to enjoy sightseeing in the daytime and join the Halloween fun from the evening.
Note that the costume party is held only on 27th and it is necessary to buy a Halloween passport in advance if you wish to join it. You'll get it at Garden of Fine Arts Kyoto, the ground floor of Kyoto LOFT or 5F of Kyoto Takashimaya department store by 1000yen.
Schedule:
9:30 a.m. to 9:00 p.m. on October 27th and
9:30 a.m. to 5:00 p.m. on 28th, 2018
Place:
Around Kitayama-Dori street
Access:
Subway Kitayama (北山) station
Around 30000 visitors have joined this Halloween event in Kobe. Thanks to the large space at the bayside, lots of events are held here, from the costume parade to the lines of food stalls. There will be performances by local young artists and a face-painting booth, so you'll enjoy the Halloween atmosphere very casually.
Schedule:
11:00 a.m. to 5:00 p.m.
October 27th and 28th, 2018
Place:
Rokko Island River Mall park
Access:
Rokko Liner Island Kitaguchi (アイランド北口), Island Center (アイランドセンター) or Marine Park (マリンパーク) station
This is one of the biggest amusement parks in Japan and its Halloween is becoming more and more popular. They offer three types of Halloween this year, "Adult Halloween", "Scary Cute Halloween" and "Screaming Halloween". Join what you want to try most. Also, their official hotels have the special Halloween menus. What about planning a stay at USJ?
Price:
7900yen / adult
Schedule:
September 7th to November 4th, 2018
Access:
JR Universal city station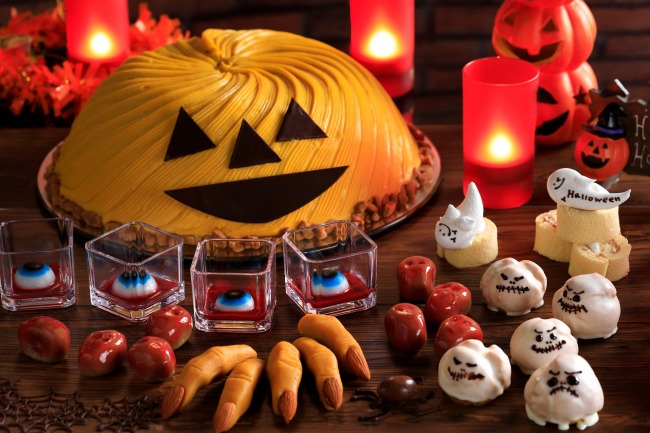 This worldwide hotel offers an odd, but fun and delicious sweets and foods. Just try them!
Price:
4000yen / adult
Schedule:
3:30 p.m. to 5:00 p.m.
Weekends and holidays during September 15th to October 28th and October 31st, 2018
Access:
Kintetsu Osaka Uehonmachi station
More exciting party?
If you want to spend a more active Halloween time, follow the information of MAGUEI, OWL or WhyNotJapan.com.
Easy costume preparation?
Do you have favorite stores for costume preparation? If not, Don Quijote, Village Vanguard, Tokyu Hands and 100yen shops would be convenient to prepare your costume goods. Notice that the closer Halloween day is, the less Halloween goods we'll find at those stores.