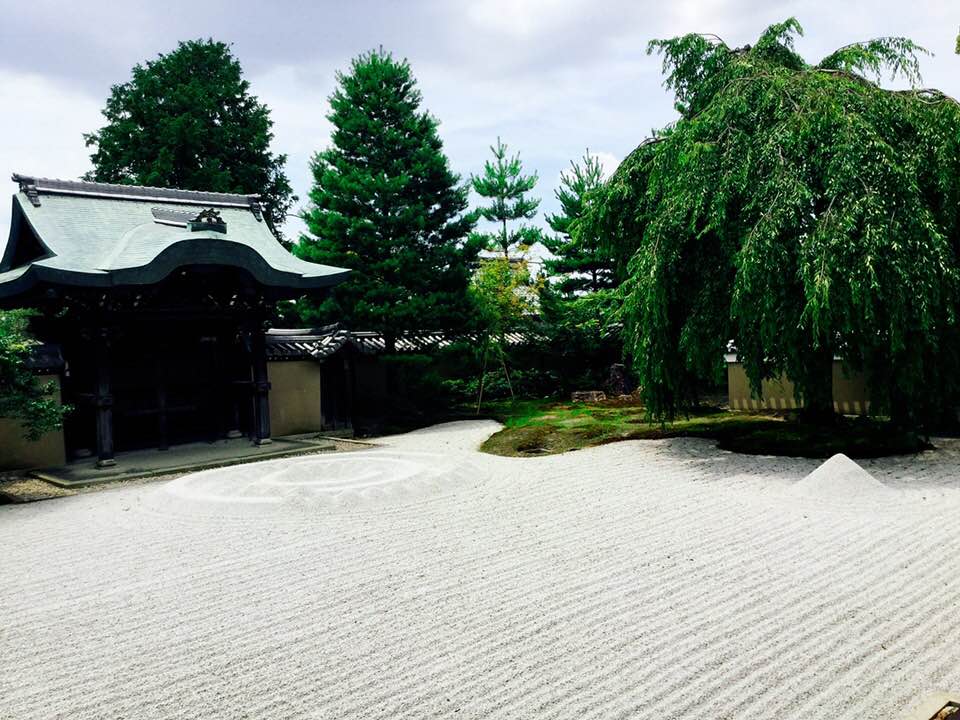 Kodaiji temple was built in 1606 by Nene who mourned her husband, the famous ruler of the era Hideyoshi Toyotomi. Kodaiji has various beautiful landscape. You should put it on your itinerary when you are in central Kyoto.
Just sitting by the Zen garden is relaxing enough
The view of "Hashin-tei" zen garden and a weeping cherry tree is one of the main attractions and it's breathtaking during Spring season when the cherry blossoms are in full bloom.
The ruler of the era Hideyoshi Toyotomi passionately supported the advancement of the traditional Japanese culture such as tea ceremonies, "Makie" lacquer art, and Noh pray in the 16th century. It's no wonder that the memorial temple, Kodaiji became a perfect place  to experience traditional Japanese cultural, tea ceremony and zen meditation, in a quiet setting. Unfortunately, the service is conducted only in Japanese. You need to bring someone who speaks Japanese as well as to make a reservation via FAX at 075-561-7387 (local number) in advance. Feel free to reach out to us for more information or assistance if you are interested.
Special Light-up events

There are special light-up events in spring, summer, and fall at Kodaiji. The garden in the nighttime is changed to fantastic scenery.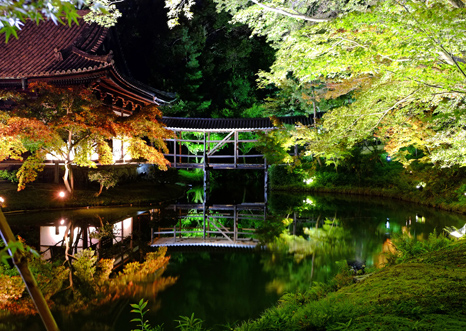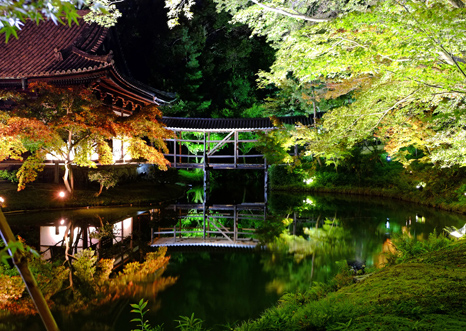 Find your best angle while visiting the large property
Kodaiji has the large site, so it's not difficult for visitors to find a spot to take a break. Especially, the temple grounds around two ponds are designated as National Historic Scenic Gardens. Enjoy the garden to find the best place to capture those memories with your camera.
Meet Kyoto's ghosts?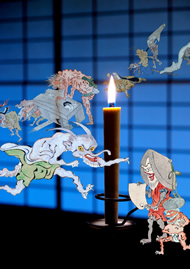 Kodaiji temple holds a summer special exhibition called "The illustrated Night Parade of One Hundred Demons" until August 31. This is based on the spirit world, combining Kyoto's natural environment in the Heian period. You can see Japanese style ghosts in the art scrolls at this exhibition. Let's see if the Japanese ghosts are scary, or just adorable to you…
Meet Kyoto's hero and heroine

The temple was established by a noble woman Nene, in memory of her husband Hideyoshi.
He was samurai lord and the second person who unified this nation in the 16th century. You can see the wooden statues of them at the mausoleum "Otamaya."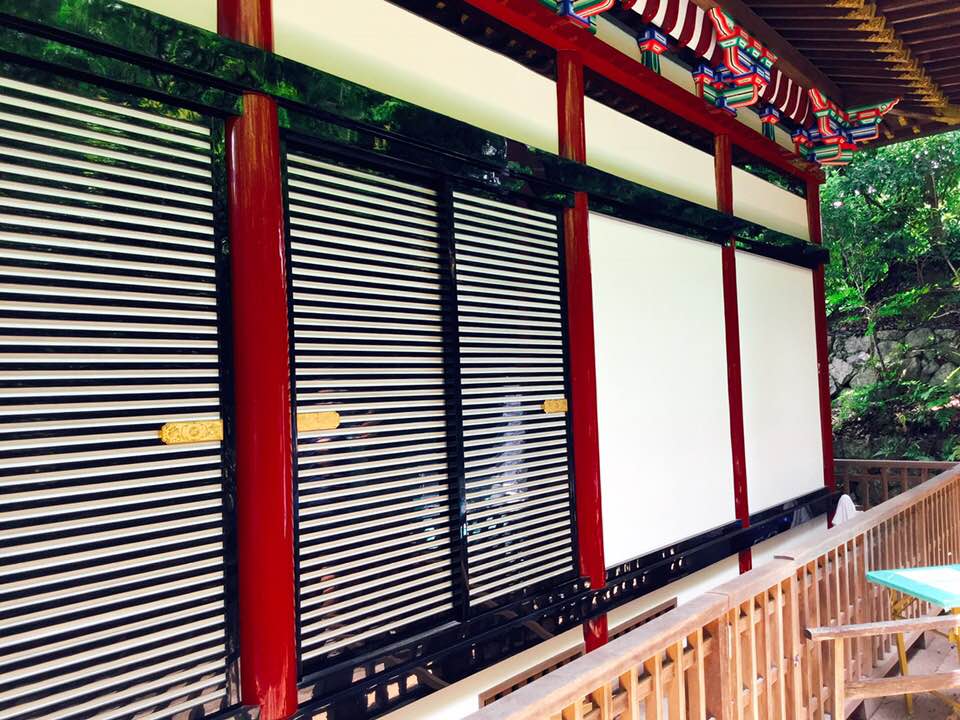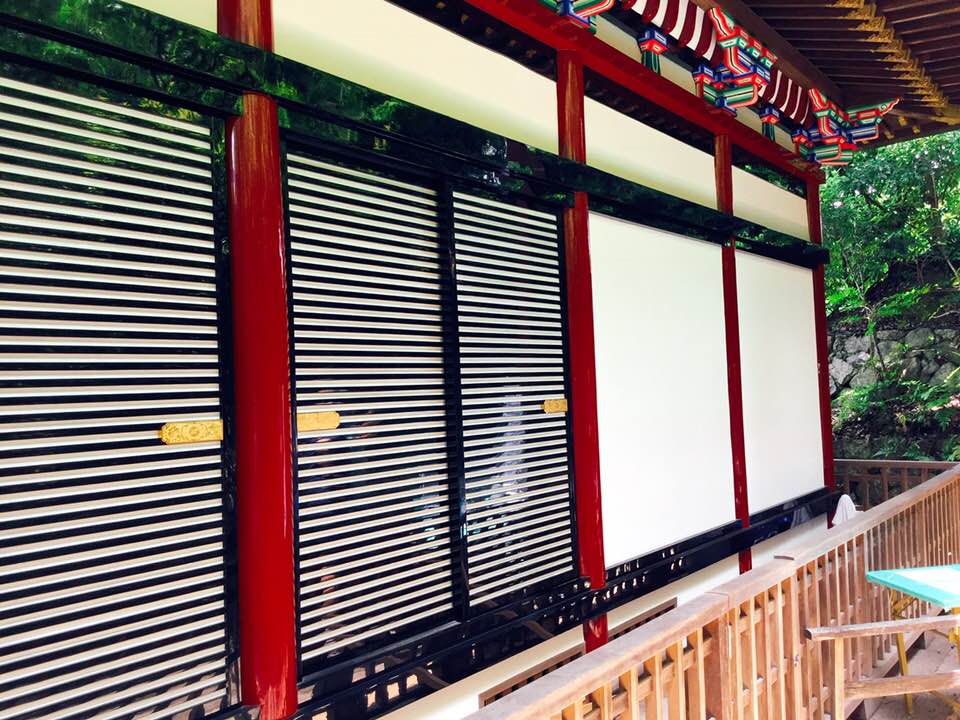 When you feel like enjoying the quiet zen atmosphere in rather crowded Higashiyama area, in the central Kyoto, Kodaiji is a perfect option.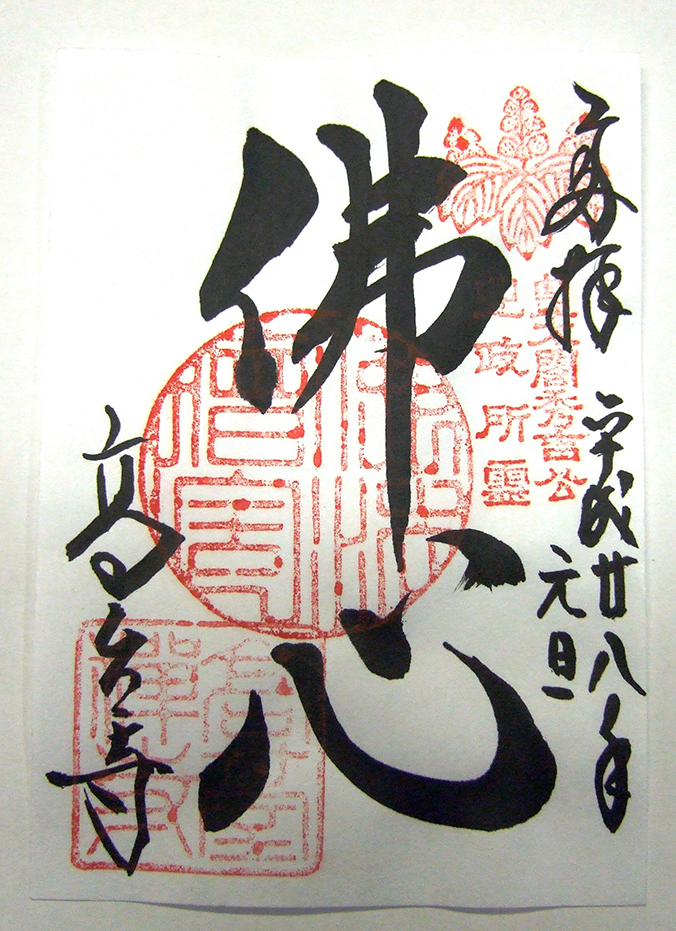 Kodaiji, like many other temples in Kyoto, has a stamp called Goshuin which is exclusive to visitors of the temple. It's an evidence of the visit similar to passport stamps. You may get a chance to chat with a monk while he/she is writing the Japanese calligraphy style Kanji and put the stamp on it.
If you feel like Japanese sweets on top of it, drop by at Kagizen Yoshifusa on the way back to get some rest.
Basic info.
Address: 京都市東山区高台寺下河原町526番地
Open: 09:00 a.m. to 05:30 p.m. (Admission closed at 05:00 p.m.)
Entrance fee: 600 yen/adult
Event schedule: The illustrated Night Parade of One Hundred Demons until August 31st
Official page: http://www.kodaiji.com/e_index.html