Shukubo (宿坊) is originally short-stay hotel for Buddhist monks. It is becoming more and more popular among modern tourists to stay in a Shukubo. Here, you'll have a unique Buddhist experience. If you're interested in staying in a Shukubo, have a look at Wajun-Kaikan which offers a modern style stay with good access to Kyoto sightseeing.
A gorgeous Shukubo stay in Chion-in temple
Wajun-Kaikan (和順会館) is a Shukubo with a modern style, which belongs to Chion-in (知恩院) temple. It has three main features; the comfortable stay, the unique plans, and the good food dishes.
The comfortable stay
You'll be able to choose which room style to stay in a while at Wajun-Kaikan; Japanese style (和室), Western style (洋室) or a mixed style (和洋室). You'll enjoy a tatami room and sleeping on a futon in Japanese style room. On the other hand, the western style offers guests carpets and a bed.
Furthermore, they have a big public bath. It is not a natural onsen, but it is large enough to relax in.
The unique plans
Why is it worth trying out a stay at a Shukubo? Well, because a Shukubo belongs to a temple, so you will be able to experience their unique temple lifestyle. For instance, you can join their Buddhist sermon held every morning and try to copy a Sutra. Whether you select the former or latter (or the both!), it is guaranteed that you'll get a special feeling and concentration you've never experienced before.
The good dishes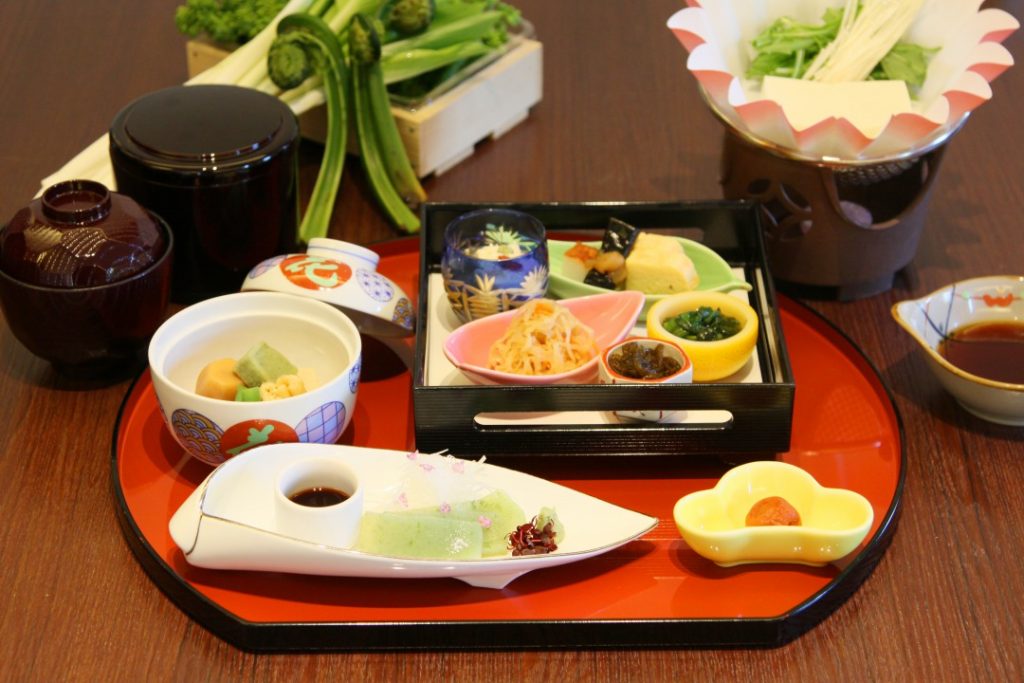 A professional chef offers rich and seasonal dishes for you at Wajun-Kaikan. You'll have traditional kaiseki (懐石) course dish, or a Shojin-ryori (精進料理), or if you want to try the veggie dish which was originally invented for Buddhist monks.
How Chion-in temple can be attractive to you?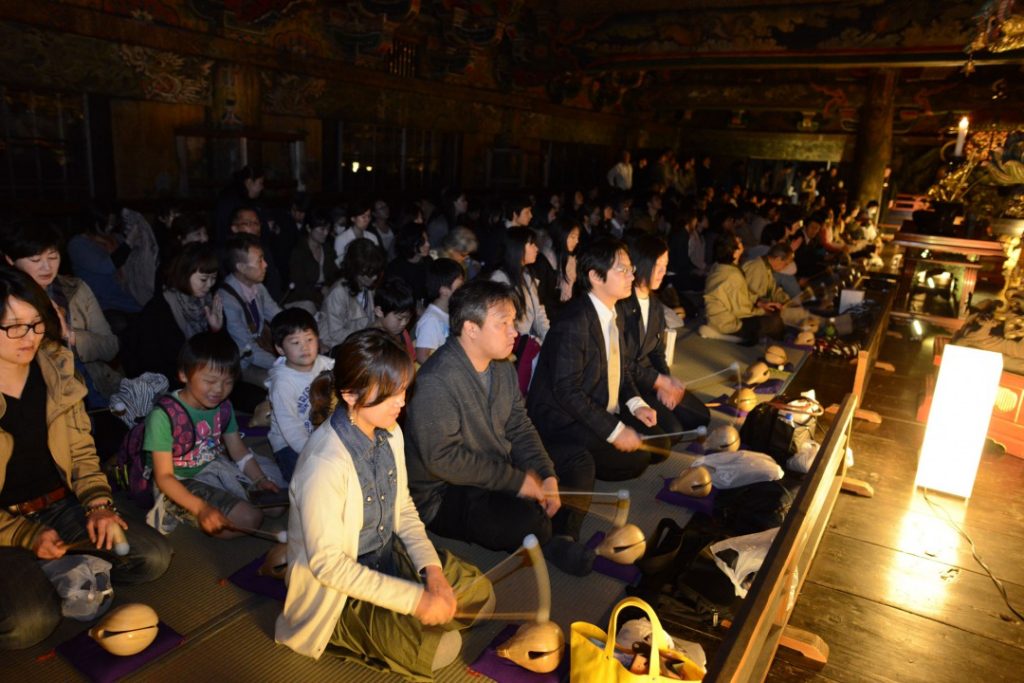 Chion-in is a big temple and has a 840-year history. Not only will you enjoy the Shukubo stay experience and the historical atmosphere, but also the special events like "Midnight Nenbutsu, Buddhist chant." Check out their HP for more details!
The temple is proud of one of the best accesses in Kyoto, thanks to it being located in central Kyoto. You will find famous spots near Chion-in, for example, Kodaiji temple, Syorenin temple, and Yasaka Shrine. Also, it will be easy for you to get Kyoto cuisines, like all-you-can-eat tsukemono restaurants and Japanese sweets when staying at the temple.
If you have a question about something you would know more about, please submit a comment below. Additionally, please subscribe to our magazine and follow the latest fun and information!
Entrance fee:
Free
Open:
9:00 a.m to 4:30 p.m. (Last entry by 4:00 p.m.)
* Enter the official page about Shukubo info.